Product : Artificial Snake Plant, 45 CM.

Material : Silk, Plastic, Metal, Cement, Others.
Item NO. : MC007-3.
Size : 45 CM.
Additional Size : Custom Sizes.
MOQ : 240 PCS.
Base : Plastic.
Application : Theme Park, Shopping Mall & Store Decoration, Film Setting, etc.
| | | | | | | | | |
| --- | --- | --- | --- | --- | --- | --- | --- | --- |
| Item NO. | Picture | Name | Size | MOQ | Packing (CM) | CBM | Packing Ratio | Pot |
| MC007-3 | | Snake Plant | 20*20*45CM | 240PCS | 58*50*14/6PCS | 0.041 | 0/6PCS | Black Plastic Pot |
Sharetrade's Showroom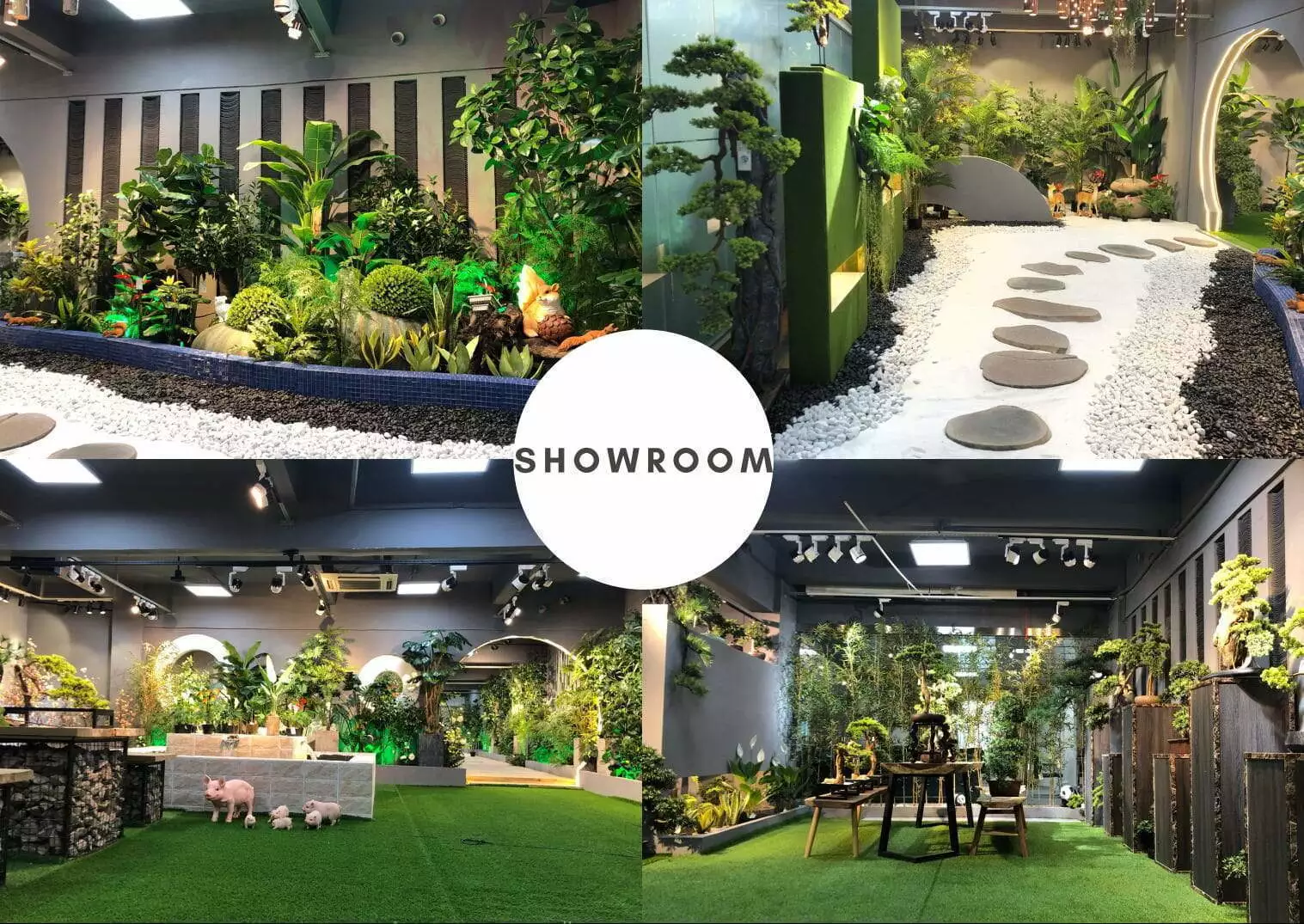 Products' different shooting angles and its details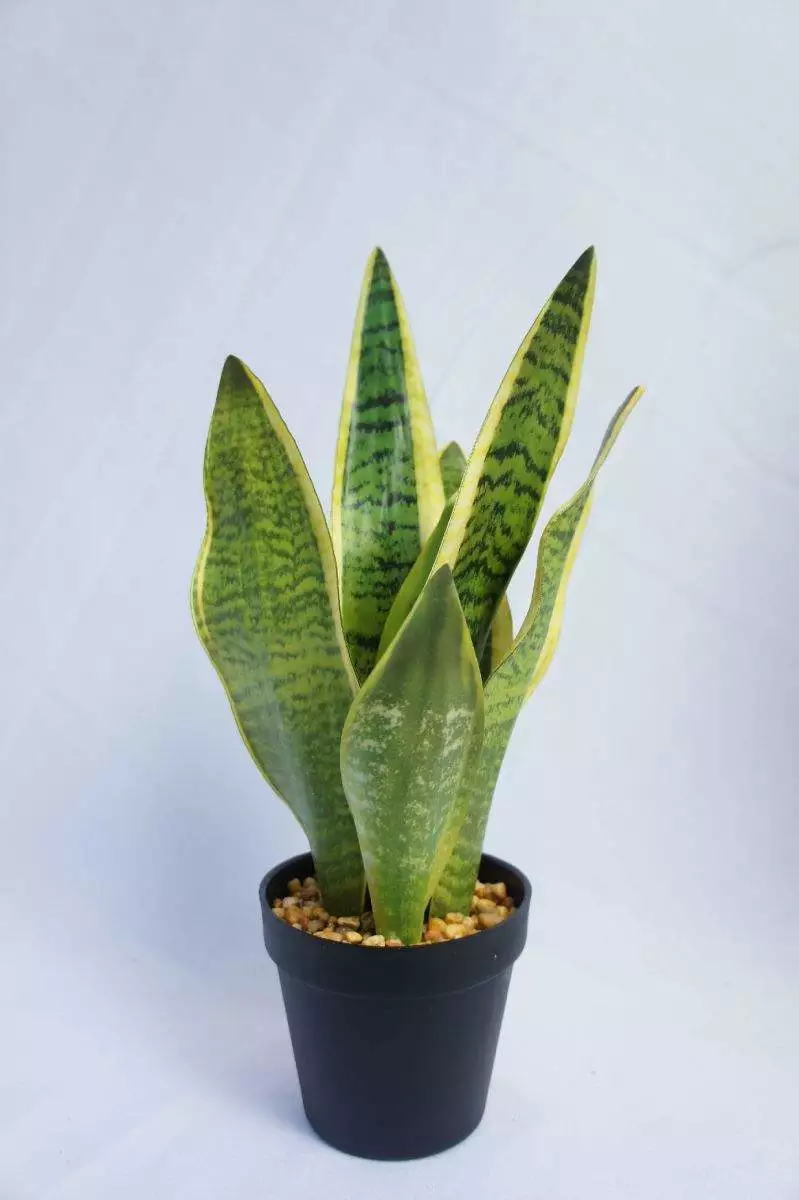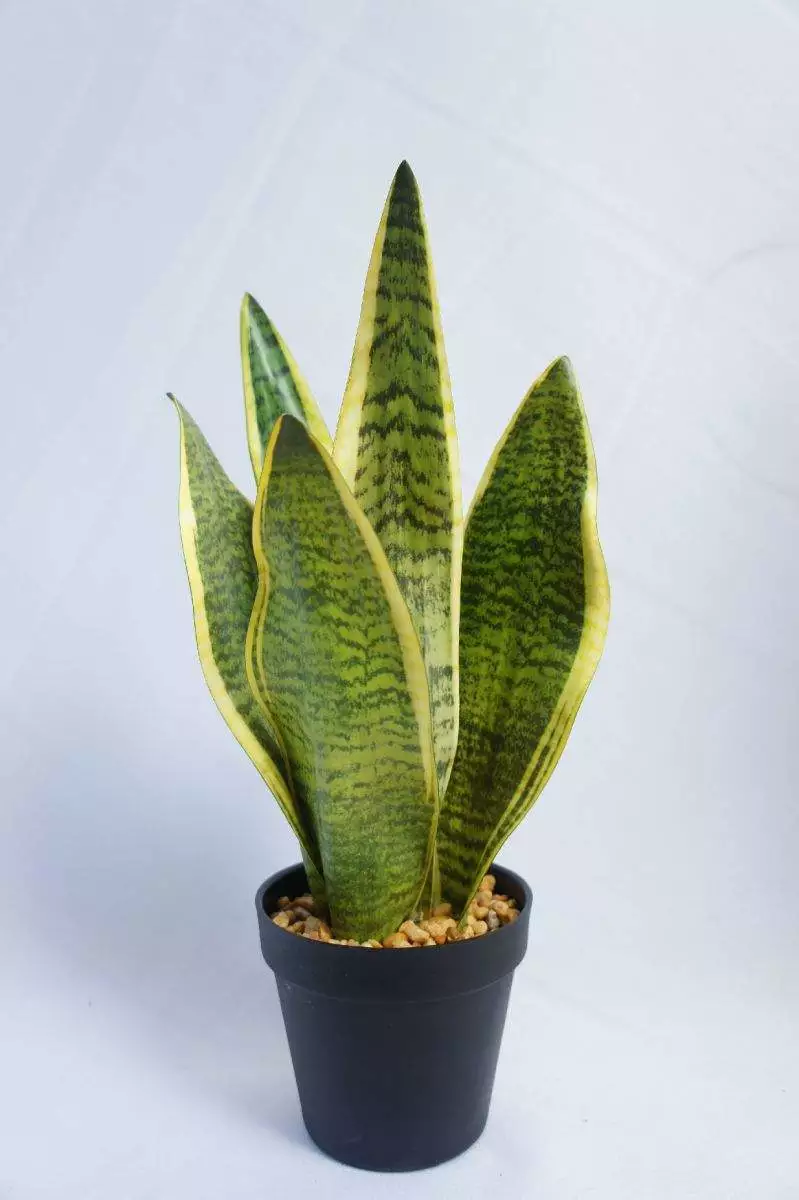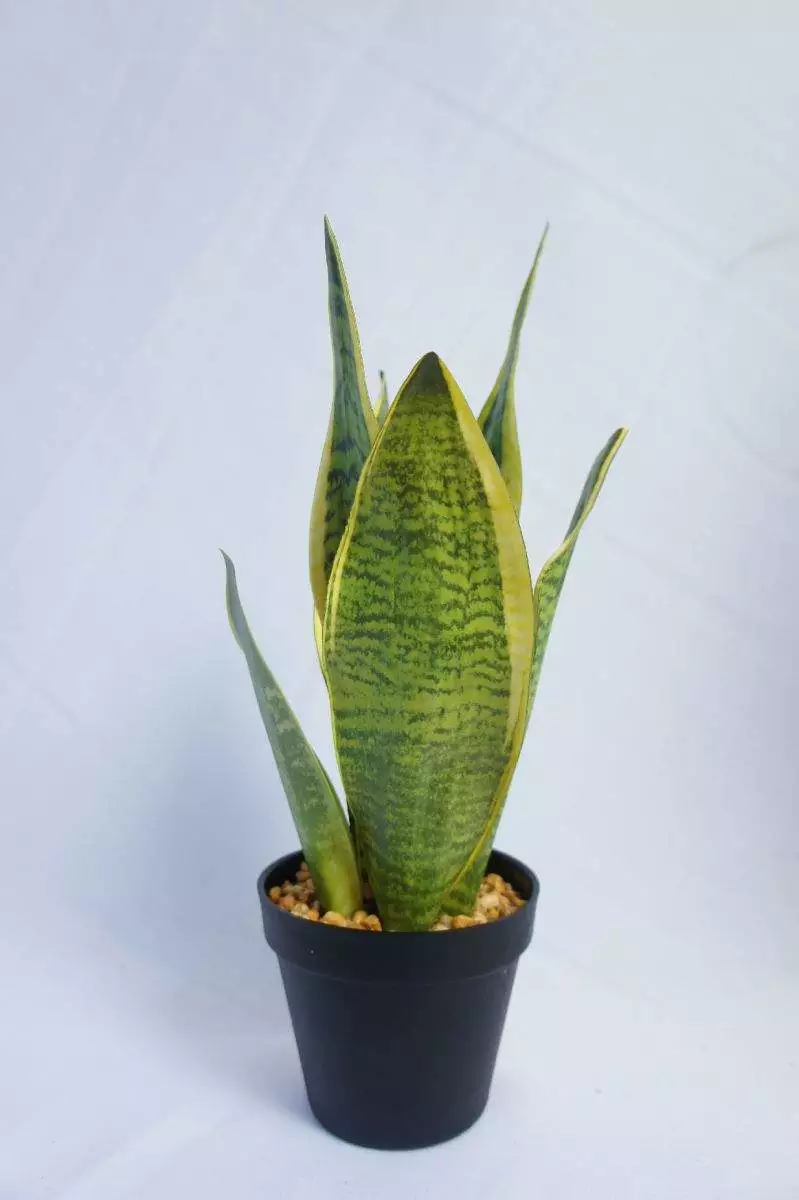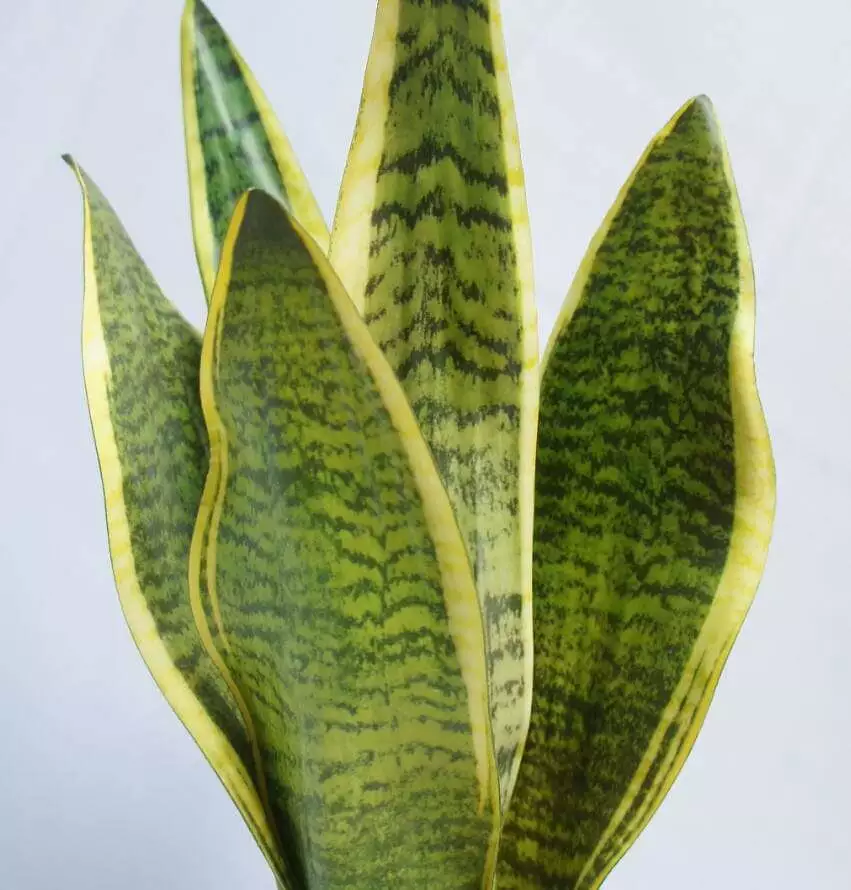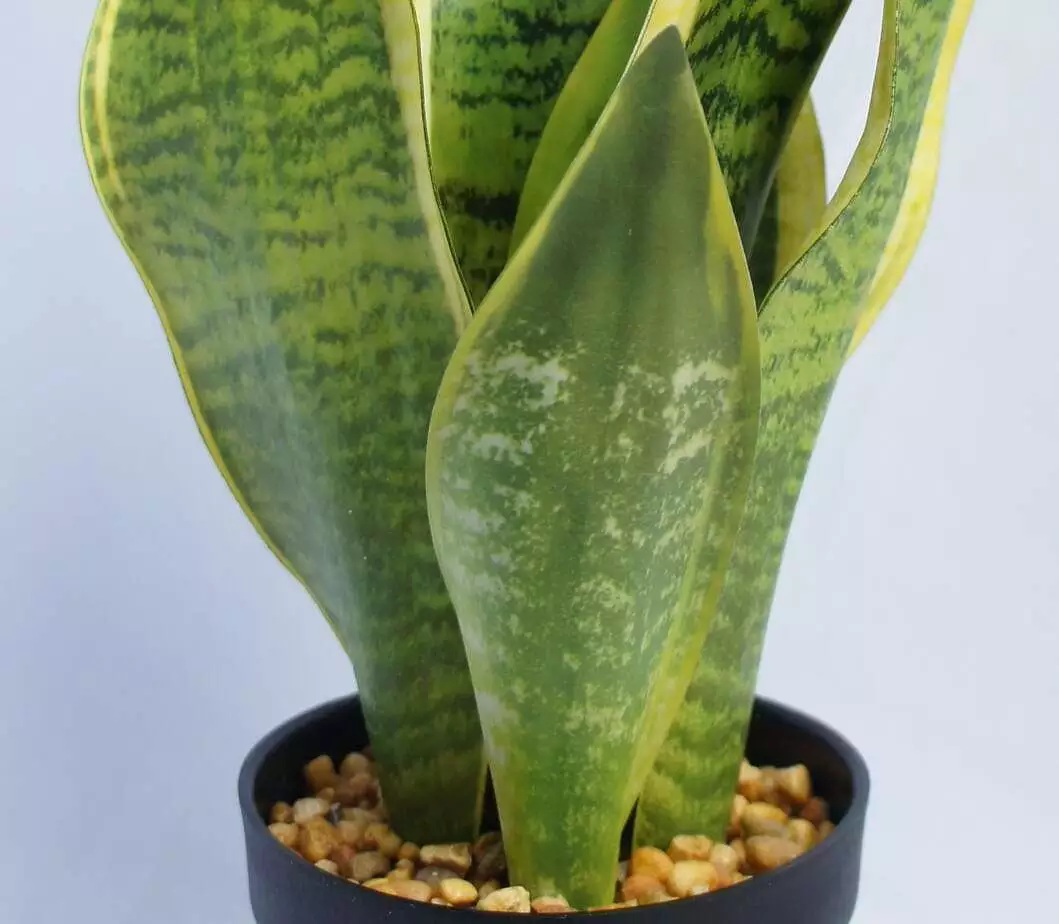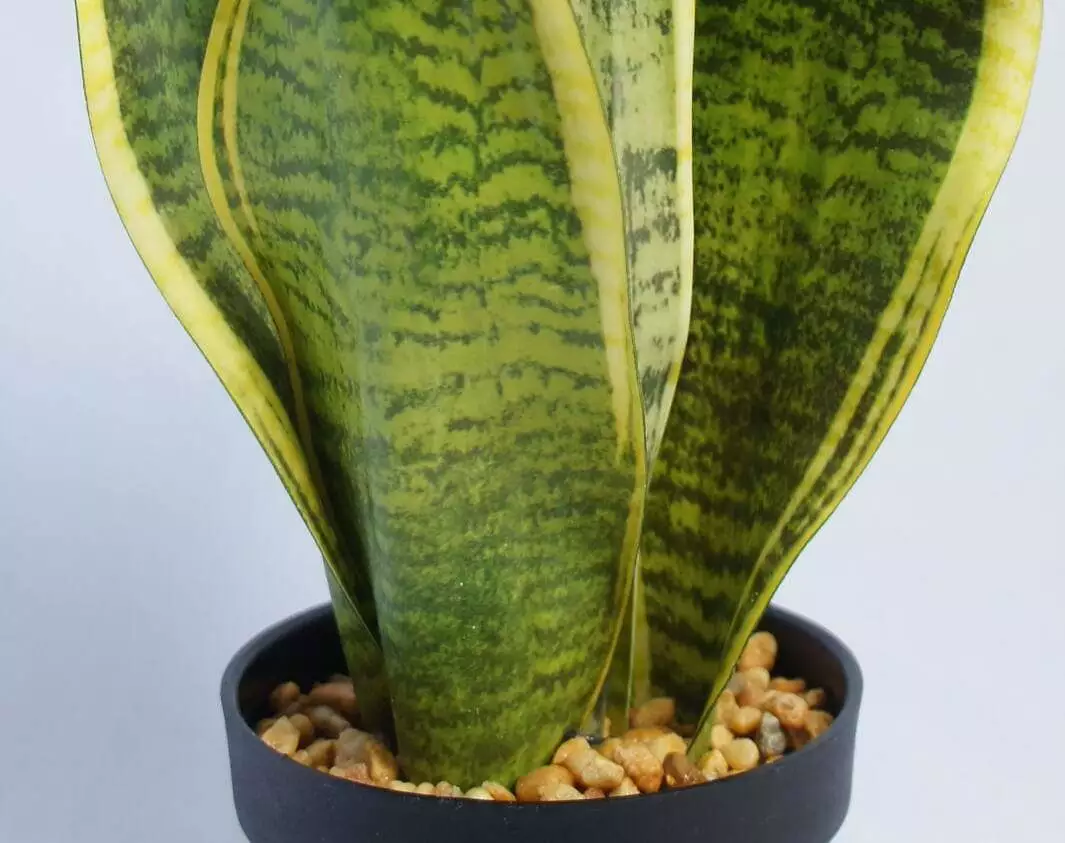 Multiple Choices for Snake Plants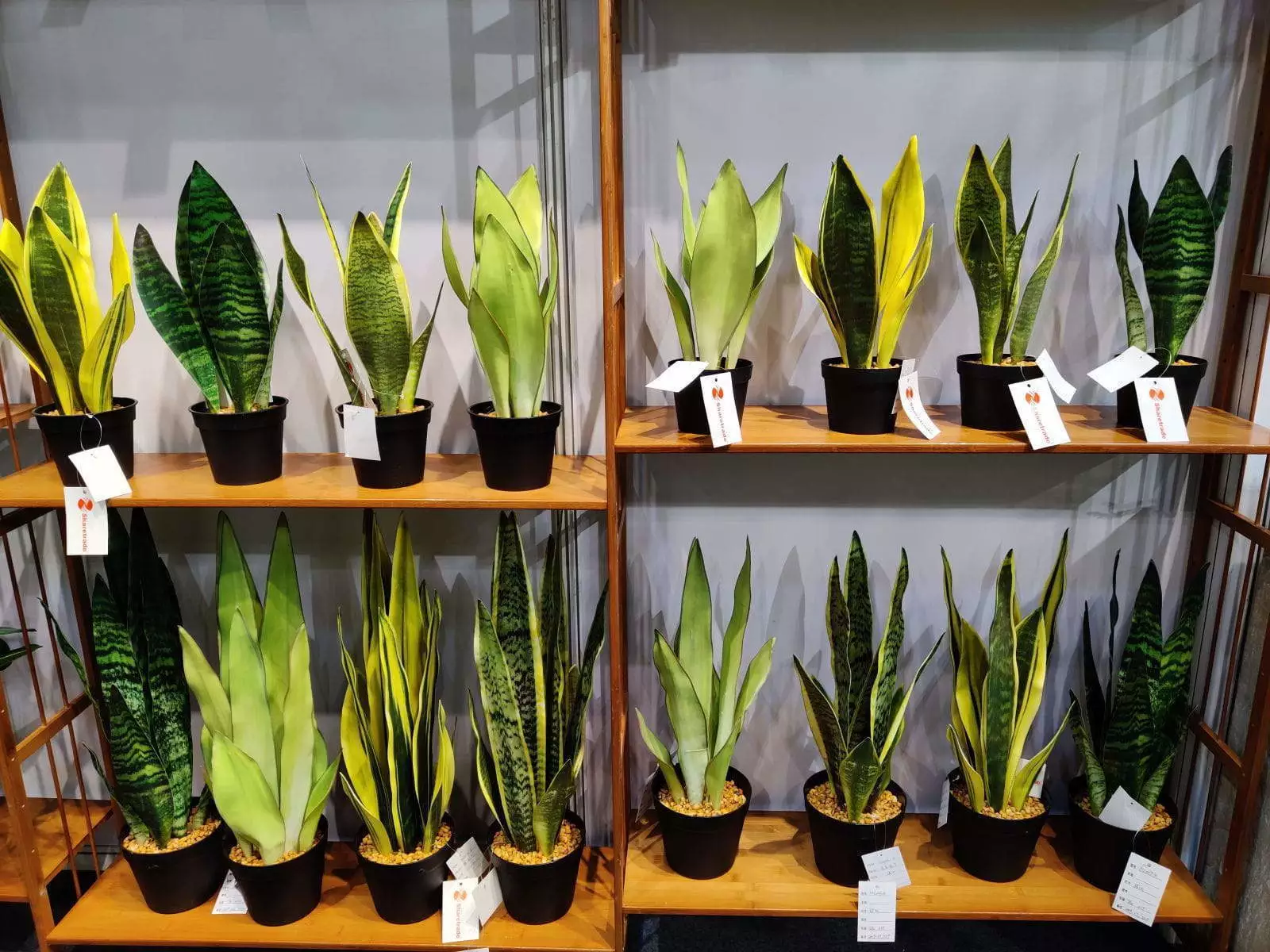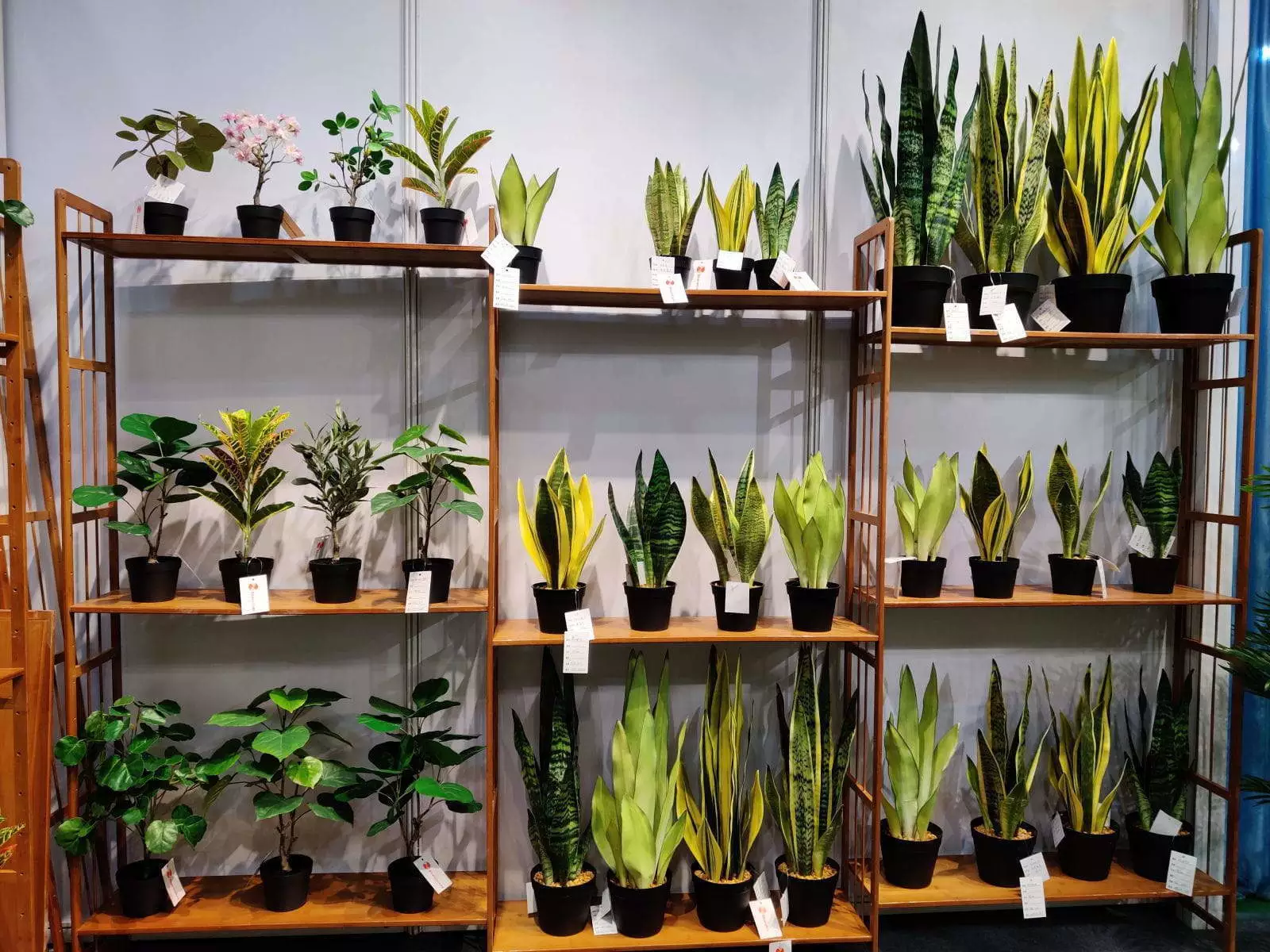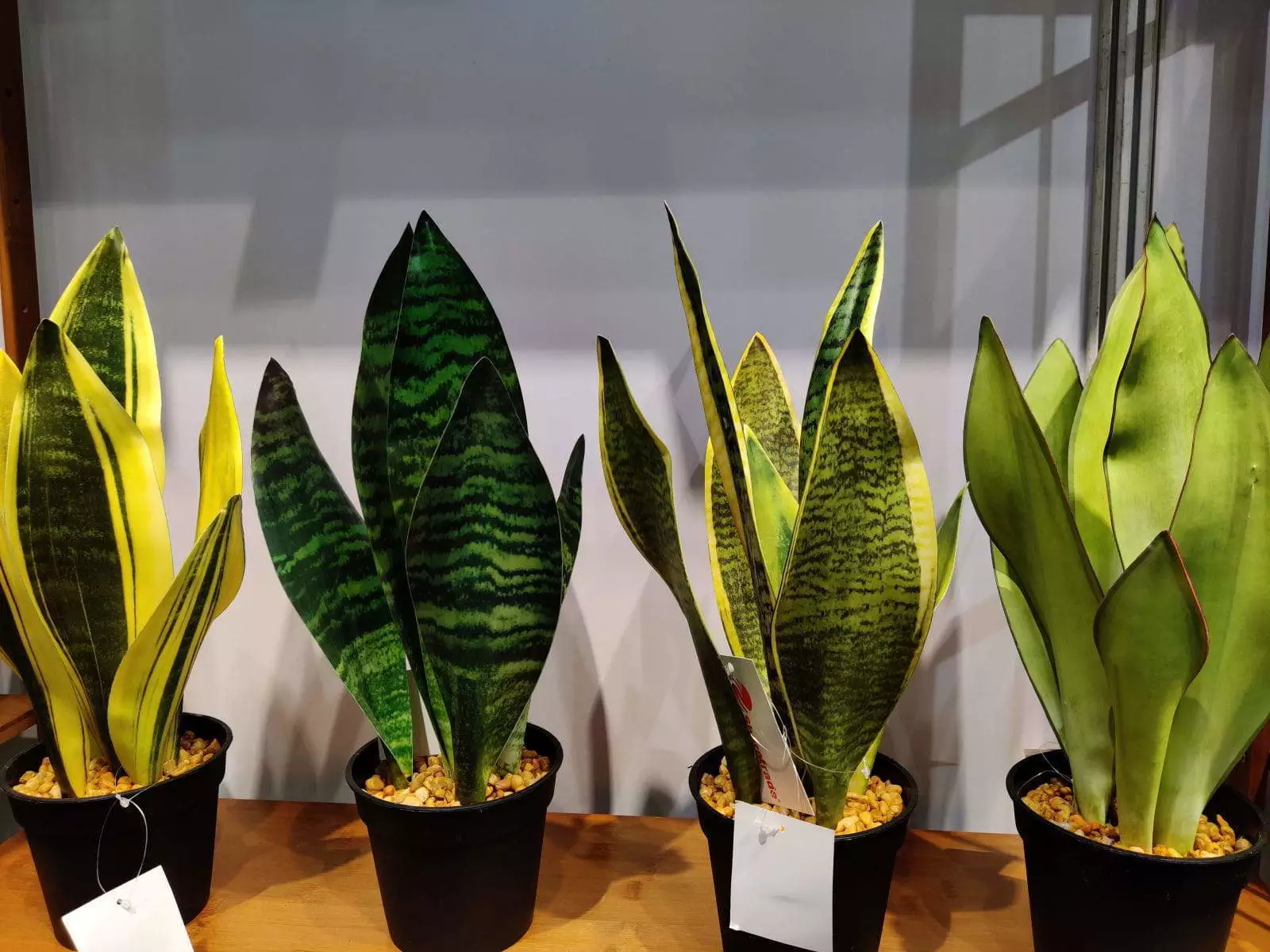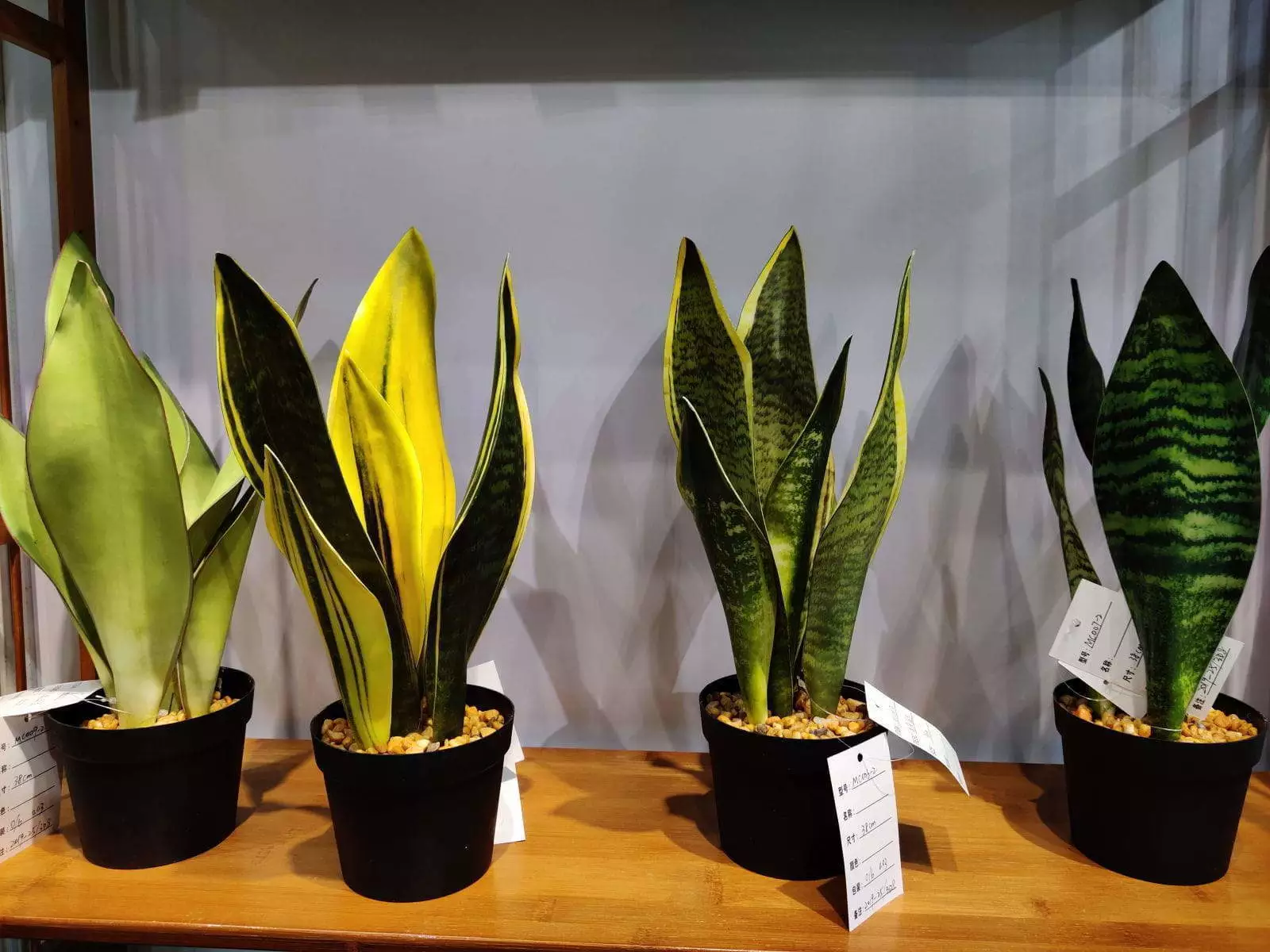 Follows are our brief introduction for you to know more about us.

R&D and What we offer:

We are professional in designing and manufacturering artificial plants. We offer artificial trees, flowers, hanging plants, fern plants, wreath, green walls, Christmas tree, grass, etc.
The greatest merit of us is in research and development. We focus on artificial plants' vividness and hand feeling.
Our design concepts are inspired by the natural world. Every year, our R&D team will do field research on real plants by visiting lots of places.

Production Process:

From raw material to the finished-product, there are many details in every process.
This is the link of introducing our production process: https://www.youtube.com/watch?v=0anZZ80w4gU (Or you could also search the key words on youtube by "Production of Artificial Tree - Sharetrade")
We inject our efforts and love into our products. And also, we will add our own originality into it to bring the new life into our products.

Let the fresh trees & flowers to enjoy their natural habitat.

Flowers are like babies, they need to be changed, fed, and loved. If seeing animals in a cage makes you sad, that's how we feel about flowers or plants in a vase.
Some people will face great challanges in caring for fresh-cut flowers. Disappointment occured when people have to throw them away.
However, there will be vacuous of a space without flowers or plants. And with that, artificial trees & flowers are playing an important role in home & office decor area.
To fill spaces with long-lasting, faux florals and plants is also an great methods to add brilliance to your life and don't need to experience the disappointment of throwing the dead plants away.

Just ordering our artificial plants and you are free of watering & caring them.
Top-quality, high-design, fine faux florals and plants :To bring long-lasting life to interiors.
Other details of us: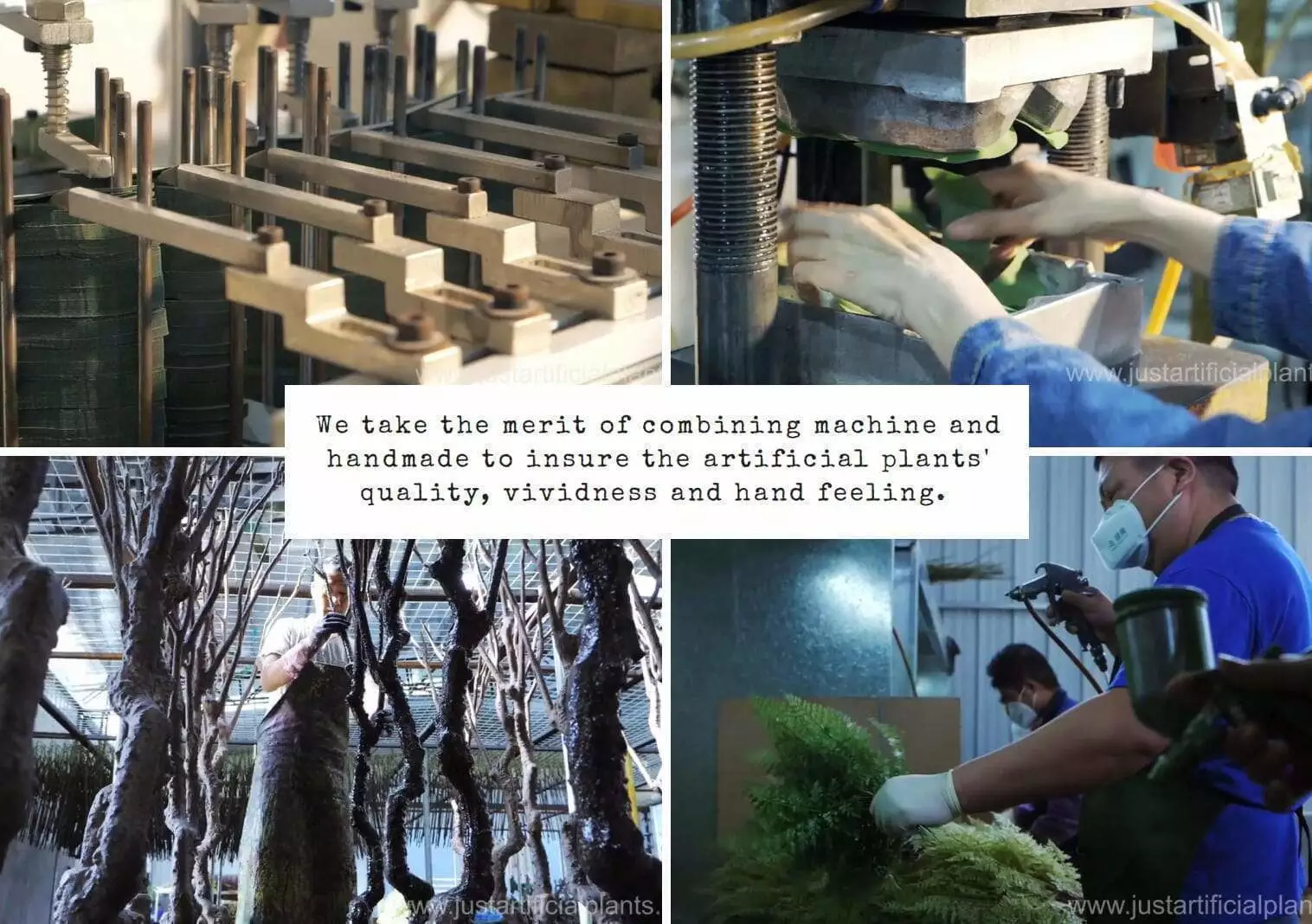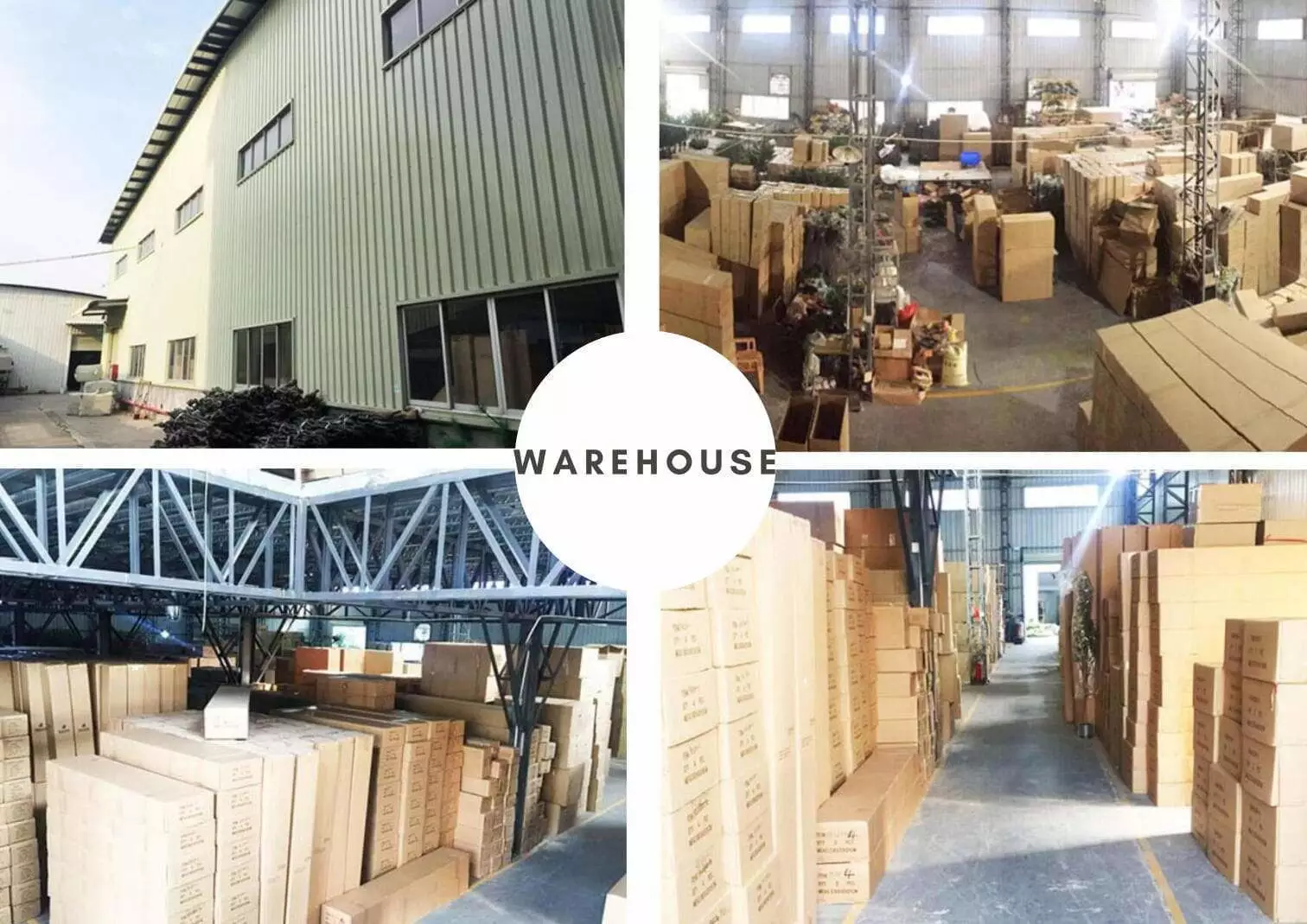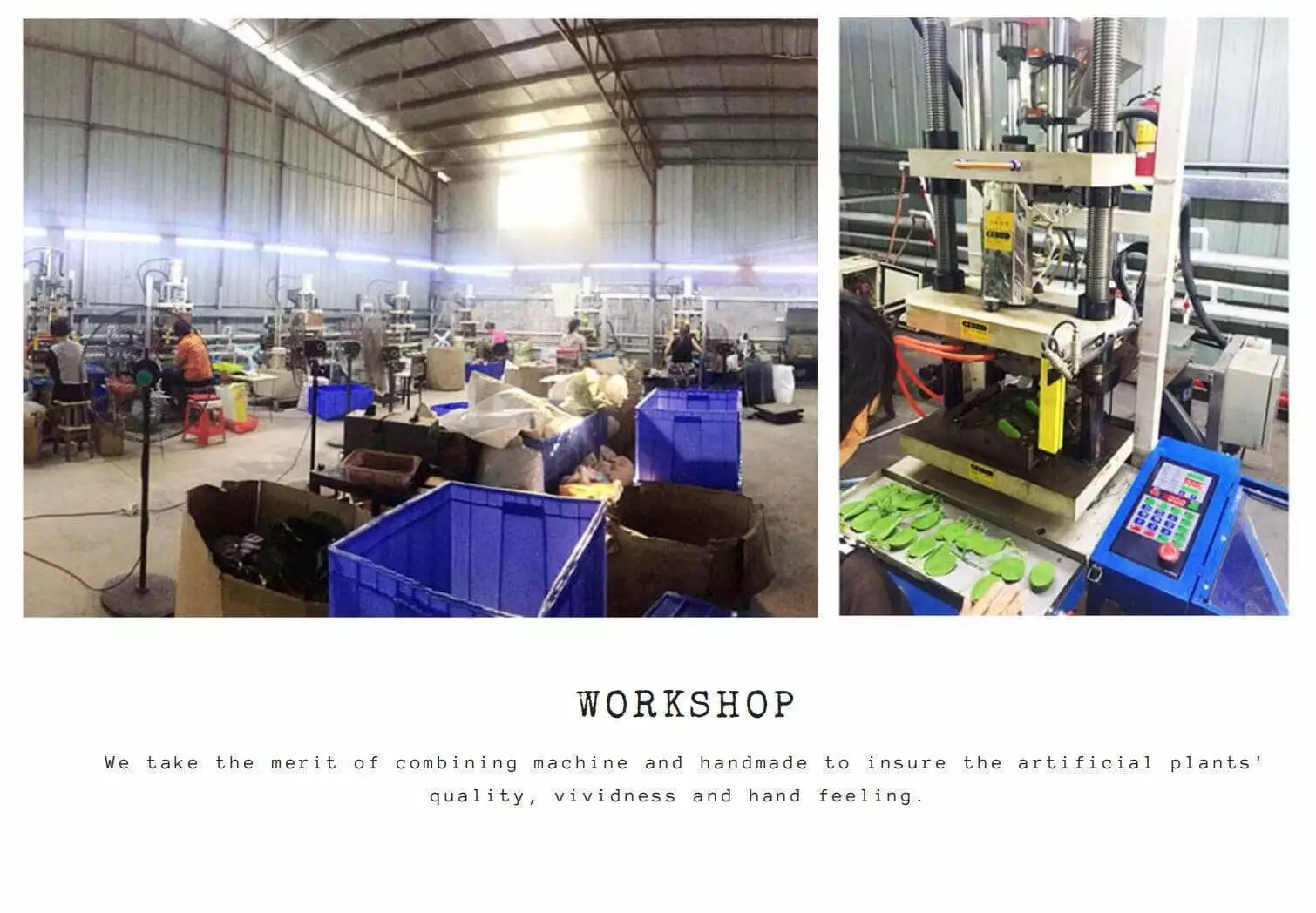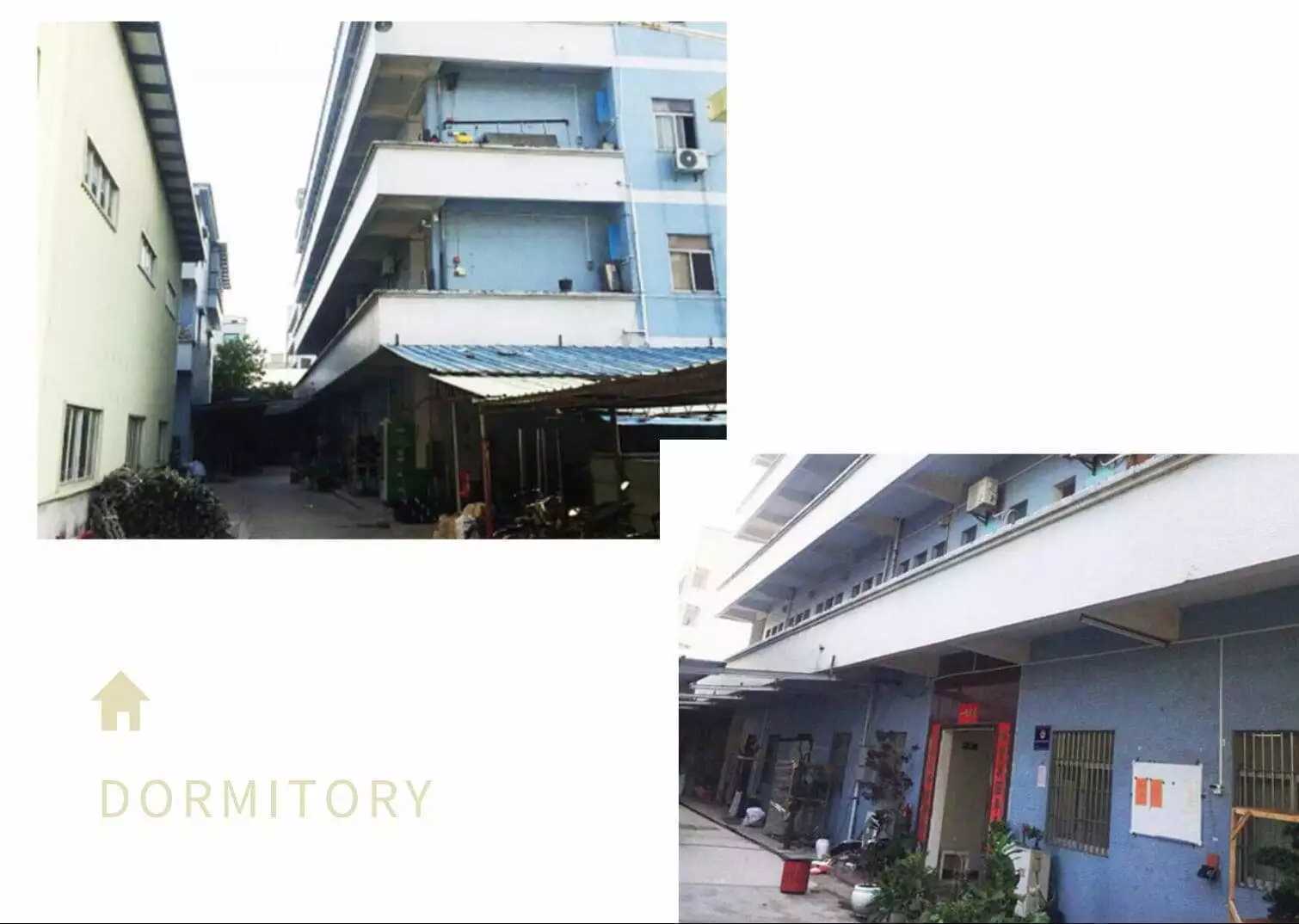 At Sharetrade Artficial Plant factory and trade combo, we are more than 100 workers now, factory area more than 8000 square meters.

Since 2005, our artificial plants, including Artificial tree, Silk branch, Faux Bonsai, Hedges, Green wall Panels, Artificial Moss... had exported to more than 55 different countries and working for over 120 importor, wholesaler and fashion brands etc, such as E*G, Silk-**, Mr.**ant, Cost**, A**state etc.

Making the world happier and more colourful with our artificial plants that are indistinguishable from real life. Our products are crafted in details, with more attention to shape, colour-gradient, texture and trends.

Sharing, Honesty,Innovation and Thankfulness is part of our vision in Sharetrade.
Happiness, Open mind, Efficient and Cooperation is our work ethic.

* Directly best factory cost;
* High quality products, much care of details;
* Function products such as Anti-fire and Anti UV;
* Professional service team;
* More than 400 kinds open moulds products;
* Customed artificial plants are acceptable, OEM &ODM both fine.

We treat each clients as our good partners, a member of our big families, not the relationship as artificial plant manufactuer and the buyer. Sharetrade always put our family first and this is what unites us and makes us stronger together.

Come on, Just join us!

EMAIL US:

[email protected]


CALL US: 86-13860128053