Sharetrade is one of the best Chinese artificial plant manufacturer, specializing in manufacturing and selling artificial plants such as artificial trees, flowers, ferns and plant walls for catering services, film setting, home and office decoration, etc. With the remarkable service we provide, we export our artificial plants to over 28 countries and regions. More importantly, you will get a low factory price for your projects, because we have our own factory.

We produce and develop artificial plants in our own factory. To make plants be vivid and unique, every year, our R & D team goes to deep mountain to find interesting trees and get inspiration from the nature. Our major products are artificial trees such as ferns, olive, fiddle leaf fig, traveller tree, monstera tree..., artificial bonsai such as pine bonsai, small plant bonsai, onion grass bonsai...

Many customers love our artificial hanging fern plants. They ordered immediately some of them at our CAWH Fair booth. Share some of our Artificial Hanging Fern plants you may like.
30 CM Artificial Hanging Fern Plants From Sharetrade China Supplier - Q144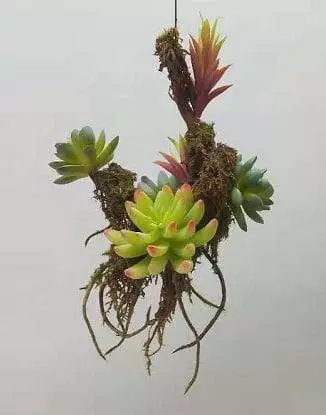 35 CM Artificial Hanging Fern Plants From Sharetrade China Supplier - Q145-2 & Q145

80 CM Artificial Hanging Fern Plants From Sharetrade China Supplier - Q129 & Q129-2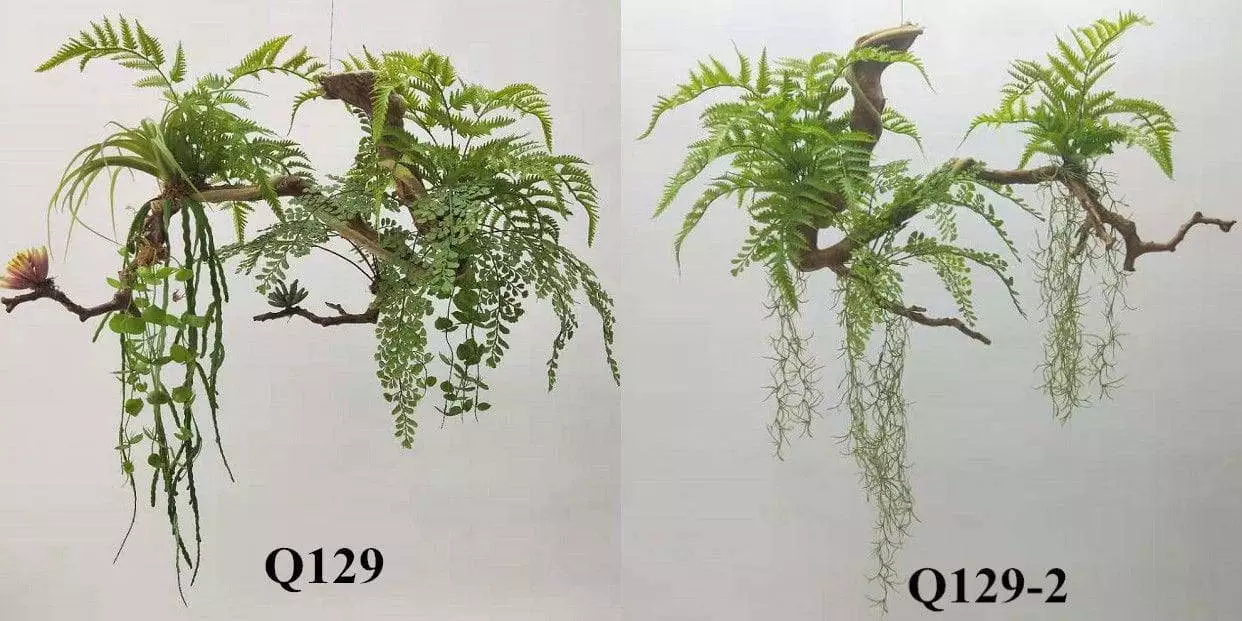 120 CM Artificial Hanging Fern Plants From Sharetrade China Supplier - Q131 & & Q133 & Q135-2 & Q135 & Q139-2 & Q139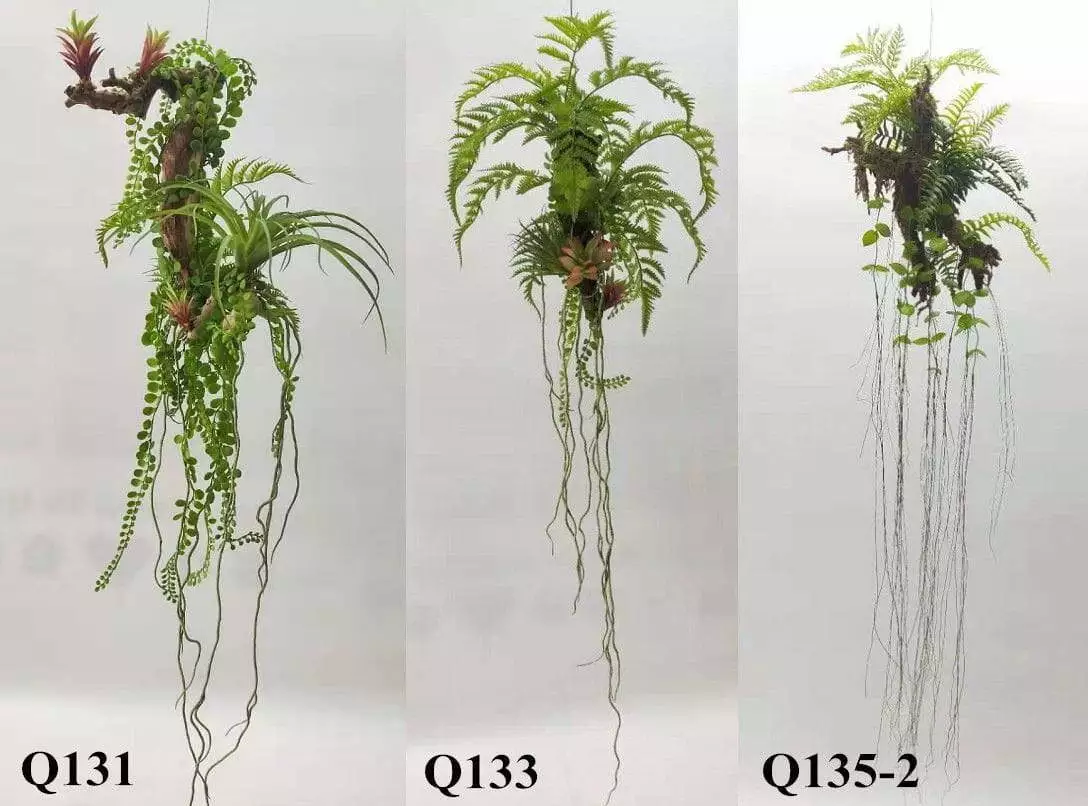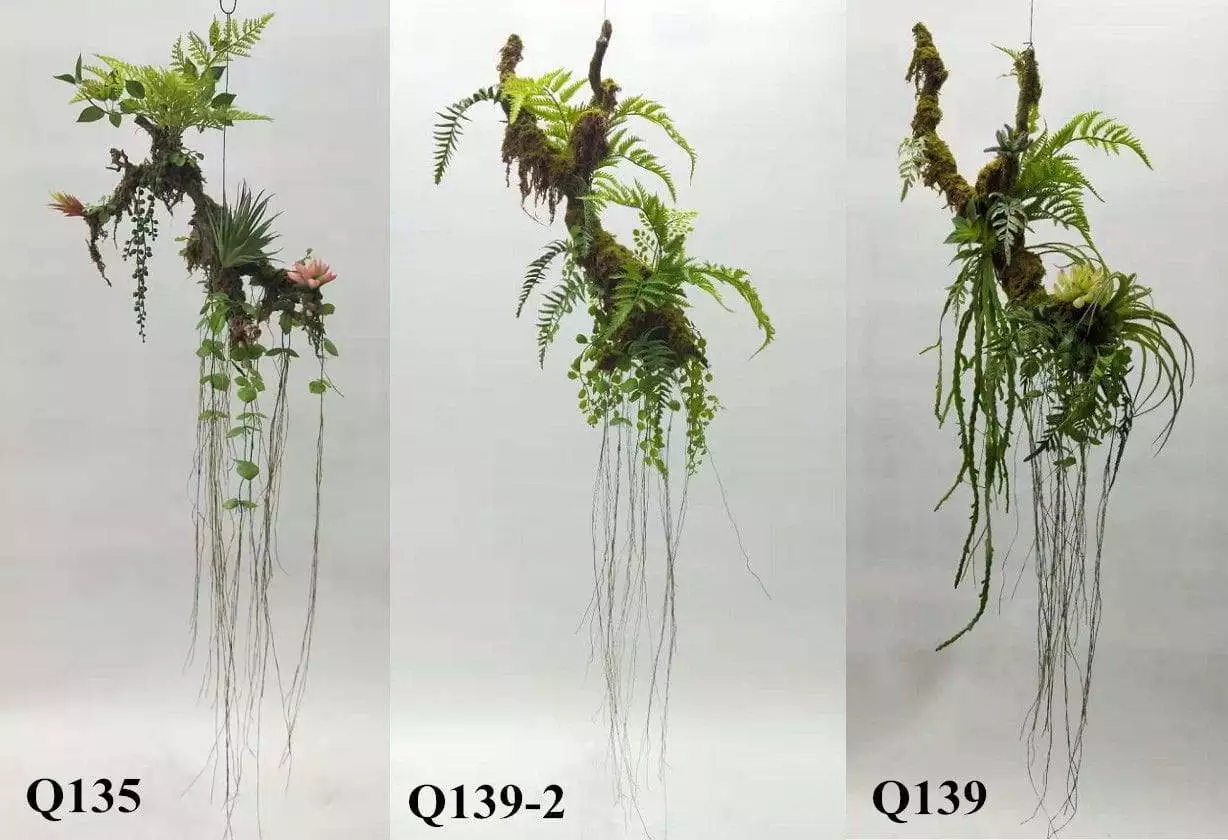 150 CM Artificial Hanging Fern Plants From Sharetrade China Supplier - Q130 & Q140 & Q141